September 13, 2017
The Public Hearings held in the National Assembly Chambers in Belmopan, resumed on September 6, 2017, with Mrs. Dian Locke, Director of Immigration as the witness scheduled to appear before the Committee.
The Committee questioned her based on policies, processes and procedures in the grant of nationality, and the issuance of visas and passports at the Ministry of Immigration and Nationality that pertain to the findings of the Special Report of the Auditor General for the period 2011 – 2013.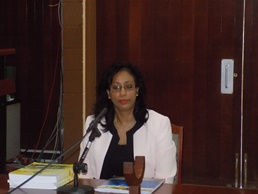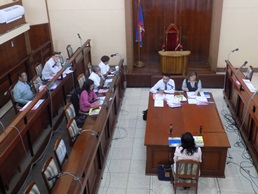 The Committee were not able to conclude with questioning Mrs. Locke, therefore, she was scheduled to re-appear before the Committee on Wednesday, 13th September 2017.
The below photos are of the Public Hearing held on 13th September 2017.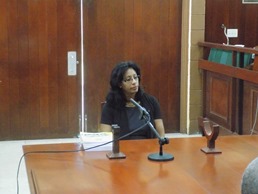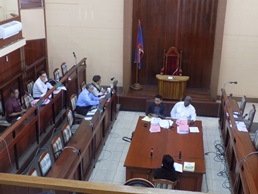 Mrs. Locke is scheduled to come before the Committee on Wednesday, 27th September 2017, in order to conclude with her questioning.