November 29, 2017
At today's Public Hearings held in the National Assembly Chambers in Belmopan, Ms. Maria Marin was once again summoned to appear before the Committee. Ms. Marin, Former Director of Immigration, appeared before the Committee at 1:00 P.M., accompanied by her attorney Mr. Darrel Bradley.
There were only three Members of the Committee present today at the Hearing. They were Senator Lizarraga, who was voted Protem Chair, Senator Smith and Senator Rocke. The Committee questioned her based on policies, processes and procedures in the grant of nationality, and the issuance of visas and passports at the Ministry of Immigration and Nationality that pertain to the findings of the Special Report of the Auditor General for the period 2011 – 2013.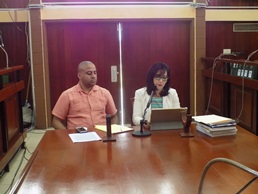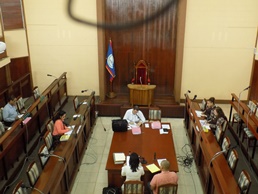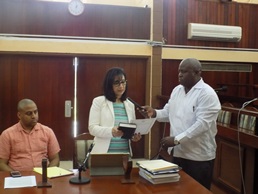 The next scheduled witness to appear before the Committee on Wednesday, 6th December 2017, is Ms. Dorothy Bradley, Auditor General.