16th May 2018
On Wednesday, May 16, 2018, the National Assembly welcomed the Patchakan R. C. School for an educational presentation. The group arrived shortly after midday and were escorted up to the galleries where the presentation took place by Ms. Mary August. The group was divided into two since they were all students from Standard II to Standard VI.
Ms. August began the presentation by first explaining the composition of the House of Representatives, the functions of the House and all together the features of the Chamber.  The students also had the privilege of seeing the Mace and were given a brief history of its historical background of the design and the significant role it plays in the sitting of the House of Representatives.
The second part of the presentation was about the Senate. The students saw the way the Chamber is set up when there is Senate meeting, as well as a brief summary of the functions of the Senate.
At the end of the presentation two brave students were given the opportunity to share what they had learned and were awarded 10 points by their teacher.
Patchakan R. C. School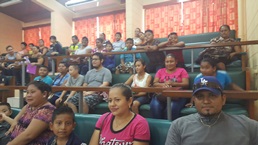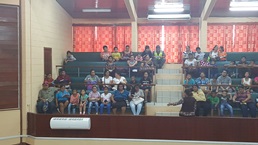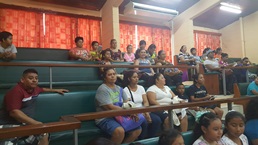 To arrange for a tour of the National Assembly Building, visitors can call the Office of the Clerk at (501)822-2141 or send an email to ClerkNA@bna.gov.bz.